Surviving in Your Car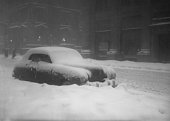 What would be a road hazard anywhere else, in the Third World is probably the road. ~ P.J. O'Rourke

Surviving in your car when stranded in wintry weather is survivable, if you follow these rules.


Survival tips. from a state that would know, given its amount of snowfall and wide open spaces.


In the event that you are stranded, it is possible to survive in your vehicle for multiple days. Here's how some drivers
accomplished this feat.


The U.S. Search and Rescue Task Force explains everything you need to know about surviving a blizzard if you
DO leave your vehicle.
Back to: Emergencies
Next:
* Handling a Winter Road Emergency
* Stuck in Snow
* How Not to Tow a Car (video)
* Stranded and Surviving
* Emergency Kit for Your Car (video)
* Evacuating Your Home

O Time and change! ~ with hair as gray as was my sire's that winter day, how strange it seems, with so much gone of life and love, to still live on! ~ John Greenleaf Whittier


MirrorMateMitts™
Never Scrape Your Side Mirrors Again!