Handling a Winter Driving Emergency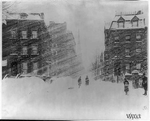 My wife wants sex in the back of the car and she wants me to drive. ~ Rodney Dangerfield

According to this author, here's a winter driving emergency you don't want to experience: a snowstorm and a dead battery.

Did you know there is a proper way to dig out your car after a blizzard? For instance, consider that tailpipe.


Here's how to dig out the proper way.
Back to: Emergencies
Next:
* Handling a Winter Road Emergency
* Stuck in Snow
* How Not to Tow a Car
* Stranded and Surviving
* Emergency Kit for Your Car (video)
* Evacuating Your Home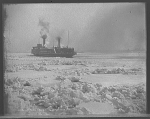 The moment we indulge our affections, the earth is metamorphosed, there is no winter and no night; all tragedies, all ennuis, vanish, all duties even. ~ Ralph Waldo Emerson

MirrorMateMitts™
Never Scrape Your Side Mirrors Again!