Car Side View Mirror Covers


Your should have all of these items (above) in your trunk for safe summer driving - plus your cell phone and a real  spare tire! 

How Ready is Your Car for Summer?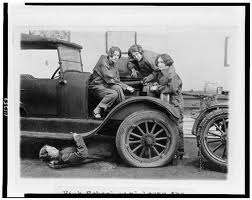 I have a BMW. But only because BMW stands for Bob Marley and The Wailers, and not because I need an expensive car. ~ Bob Marley
---
Does it get any hotter in the states than in the southwest?  AAA expects 200,000 roadside assistance calls in AZ over the summer. Auto manufacturers don't build special cars to handle the extreme temperatures of a scorching AZ summer - so be sure to summerize your car! Here's how Arizona drivers prepare their cars to cope with the heat of the summer months.

What's the most dangerous driving season? Here's a hint - it ain't winter. More drivers on the road motoring to their summer vacations means more fatal accidents. use these suggestions to make sure you arrive at your destination safely by making sure your ride is ready to cope with the heat of the summer. And make sure you have a car emergency kit for just in case.

Taking the fam on a summer vacation by car? Use these the tips for proper auto maintenance to summarize your car before you hit the road. Don't be the one stranded on the side of the highway with your hood up because you didn't prepare your car for summer driving - even in Canada. 
Number one on your summer safety checklist when getting your car ready to hit the road for your summer vacation? Your tires. Here's a video with an easy-to-follow summer car safety checklist. BTW: if you hear your brakes squeaking, Jerry explains why you don't need to worry.  

Click and Clack have a great roadside survival guide you can put together for your summer road trip. Put this baby in your trunk and you'll be ready to drive to the sun!
Back to: Summerize Your Car - Part 1 
- The First Step for Summerizing Your Car
- Summerizing Your Car (video)
- 10 Simple Steps to Summerize Your Car
- Summerizing Your Car for Adverse Weather
- Preparing Your Car For Summer (video)
- Summerizing Your Car: A Short Checklist
- Summer, Your Car, and You
- How Ready is Your Vehicle for Summer?
No matter how well you plan, stuff can happen when you're driving your car or truck in the summer's heat. Best to have these items in your trunk just in case that emergency crops up.
---
Autumn makes me sing. Winter's pretty lousy, but I hate Spring. ~ Dorothy Parker