Car Side View Mirror Covers


Your should have all of these items (above) in your trunk for safe winter driving - plus your cell phone and a real  spare tire! 

Amazon Snow Tires / Winter Tires Bestsellers

Long Distance Travel in Winter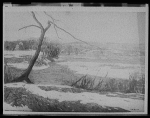 I hate the outdoors. To me the outdoors is where the car is. ~ Will Durst
---
Unpredictable and very unforgiving is how this article describes the combination of the wilderness and winter weather. Different from city driving. Read these tips prior to engaging in long distance travel
by venturing into a remote area.
There's no need to get nervous or excited when faced with long-distance travel in winter's snow, ice and cold. Follow these suggestions to prepare your vehicle - and yourself - before beginning your trip over a long distance during the winter travel season.
Checking out the weather forecast for snow and having a full gas tank are just some of the precautions you can take before traveling a long distance or to an isolated area during the winter weather season.  Arrive at your destination safely by using these 10 tips for safe winter driving. And be sure you have a car emergency kit in your trunk for the unexpected situation that can arise at any time.
Back to: Safety Tips
* Winter Driving Tips For Teens
* Winter Driving Tips For Older Adults
* The Winter Driving School Experience
* 4x4 Winter Driving Tips
* Winter Driving Tips For the Canadian Winter Driver
* Long Distance Travel in Winter
* New Car Winter Technology
No matter how well you plan, stuff can happen when you're driving your car or truck in the winter's cold. Best to have these items in your trunk just in case that emergency crops up.
---
Hockey captures the essence of Canadian experience in the New World. In a land so inescapably and inhospitably cold, hockey is the chance of life, and an affirmation that despite the deathly chill of winter we are alive. ~ Stephen Butler Leacock