Car Side View Mirror Covers


Your should have all of these items (above) in your trunk for safe winter driving - plus your cell phone and a real  spare tire! 

Amazon Side View Mirror Bestsellers

Side View Mirror Distributors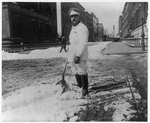 There comes a moment when you have to stop revving up the car and shove it into gear. ~ David Mahoney

---
 Need a side view mirror? Here's where to find one:
Distributors:
* AUTO BARN
* PARTS TRAIN
* AUTO ANYTHING
* AUTO PARTS WAREHOUSE
* INTERNET GLASS NETWORK
* AAUTO
* AUTO MIRRORS 4 LESS
* DISCOUNT AUTO MIRRORS
Styles:
* BILLET
* CARBON FIBER
* CHROME
* CHROME MIRROR COVERS

Replacement Side View Mirrors

Back to: Side View Mirrors
* Side View Mirror Repair
* Setting Your Side View Mirrors
* Removing Blind Spots
* Side View Mirror Distributors/Sellers
* Side View Mirror Glass Replacement

No matter how well you plan, stuff can happen when you're driving your car or truck in the winter's cold. Best to have these items in your trunk just in case that emergency crops up.
---