Car Side View Mirror Covers


Your should have all of these items (above) in your trunk for safe winter driving - plus your cell phone and a real  spare tire! 

Amazon Snow Tires / Winter Tires Bestsellers

The Winter Driving School Experience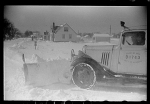 Except for the American woman, nothing interests the eye of the American man more than an automobile, or seems so important to him as an object of aesthetic appreciation. ~ Alfred Hamilton Barr, Jr.
---
Should winter driving school be on your winter car care checklist? "I thought I was a good driver," this author declares on his experience taking winter driving class. "I was wrong." in this firsthand account of attending winter driving school, he says he was "blown away at just how much I learned."
Back to: Safety Tips
* Winter Driving Tips For Teens
* Winter Driving Tips For Older Adults
* The Winter Driving School Experience
* 4x4 Winter Driving Tips
* Winter Driving Tips For the Canadian Winter Driver
* Long Distance Travel in Winter
* New Car Winter Technology
No matter how well you plan, stuff can happen when you're driving your car or truck in the winter's cold. Best to have these items in your trunk just in case that emergency crops up.
---
Many of the phenomena of winter are suggestive of an inexpressible tenderness and fragile delicacy. We are accustomed to hear this king described as a rude and boisterous tyrant; but with the gentleness of a lover he adorns the tresses of Summer. ~ Henry David Thoreau