Car Side View Mirror Covers


Your should have all of these items (above) in your trunk for safe winter and summer driving - plus your cell phone and a real  spare tire! 

Amazon Oil and Fluids Bestsellers

Antifreeze, Winter and Your Car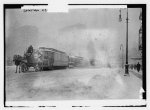 A car can massage organs which no masseur can reach. It is the one remedy for the disorders of the great sympathetic nervous system…. The craving for opium can be endured in a car. ~ Jean Cocteau

---
Your car's fluid levels should be checked regularly, especially the engine antifreeze / coolant. Check it before the cold of winter comes since properly mixed antifreeze also protects your car's cooling system from corrosion. Here's why your antifreeze is important for your vehicle.

Who'd have thunk it? There's a (mistaken) impression that you need antifreeze in your car during the summer, but water is okay during the winter months. You're kidding, right?  The loveable Click and Clack give drivers an explanation why you need antifreeze for the cold-weather driving of the winter season - and during the hot summer months too.
Your antifreeze has a dual function. In the summer, your antifreeze cool's your car's engine. During the winter months, your antifreeze keeps your engine from freezing and works to heat the inside of your car so you'll stay nice and toasty.  Winterizing your car includes the critical step of checking your antifreeze. This video shows you how to check your antifreeze level and effectiveness. Do it before the winter begins.  It's a lot easier - and cheaper - to check your antifreeze now, rather than to have to pay for the consequences of being stranded on the road in the cold, snow and ice of the brutal winter season. 
The very last thing you want to do when it comes to antifreeze is just using water; that's a surefire way to damage your engine - plus your vehicle has no protection from corrosion. Check out this article to discover which antifreeze you should choose. You'll find out what you need to keep in mind when selecting the best antifreeze to protect and winterize your vehicle.
If you're the curious type who needs to know everything about your car, here's an explanation of how antifreeze works. Regardless of whether or not you properly winterize your car to survive the cold, snow and ice of the winter season, you still need a well-equipped car emergency kit for just in case - which we hope doesn't happen. Keep your car emergency kit stashed away in your trunk. You'll be glad it's there.
Back to: Fluids
* Car Fluid Levels
* Change Your Oil!
* Antifreeze: The Green Stuff
* Check Your Coolant Level (video)
* Brake Fluid with (video)
* Transmission Fluid with (video)
No matter how well you plan, stuff can happen when you're driving your car or truck in the winter's heat. Best to have these items in your trunk just in case that emergency crops up.
---
The flowers of late winter and early spring occupy places in our hearts well out of proportion to their size. ~ Gertrude S. Wister