Car Side View Mirror Covers


Your should have all of these items (above) in your trunk for safe summer driving - plus your cell phone and a real  spare tire! 

Amazon Oil and Fluids Bestsellers

Summarize Your SUV, Truck or Car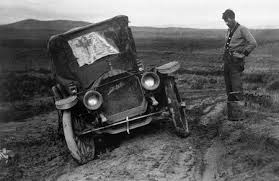 If you don't drink, smoke, or drive a car, you're a tax evader. ~ Thomas S. Foley
---
The author of this article says preparing your truck for the hot temperatures of the summer driving season means going "beyond the obvious oil and filter changes and lube jobs."  Well, smart guy, if summerizing your truck, SUV or car is so "obvious" then how come so many of us drivers don't do it?
So, you've got your bike rack, your cargo box and you're ready to hit the road with your SUV. Not so fast, buddy - have you summarized your vehicle in preparation for your summer vacation? If not, use these suggestions to make sure you arrive at your destination safely by making sure your ride is ready to cope with the heat of the summer. And make sure you have a car emergency kit for just in case.

Okay, so maybe this isn't the kind of truck you drive. Nonetheless, this is some good advice for getting your truck ready for the scorching extremes of the summer heat before the season arrives. So git 'er done!
Speaking of SUVs, wanna know the hottest SUV of the summer - and we don't mean temperature-wise. Here's a hint: it's bigger than a breadbox - but just barely. Since it's a brand-new model, you probably won't need to summarize this mini-SUV. But winterizing is another story.

Since we've already gone there, here's a list of the best SUVs based on engine, design, etc. Buy or rent one of these vehicles and you'll be ready for the extreme heat of the summer driving season with a ride with plenty 'o room to spare! But make sure it's summerized before you take off.

Okay, the title of this article - 5 Best Family SUVs Available This Summer - is a head scratcher because, isn't an SUV all about transporting the family in the first place? In any event, pick up one of these chariots and you'll be happy when you escape for that summer vacation or weekend getaway. But please make sure you have a  car emergency kit for...whatever may come as you drive in the extreme heat.

Another list - this one of the 10 Best Cars, Trucks, and SUVs for a Summer Road Trip. They're all different vehicles, sedans, convertibles, SUVs, sports cars and wagons, but they're all so sporty too! Good luck selecting one over the other. But whichever you choose, make sure the SUV, car or truck is ready to handle the scorching heat of the summer driving season. Summerize that ride so you won't end overheated up on the side of the road!
* Summerizing Your SUV, Truck and Car
* A Note About Summerizing Minivans
* Preparing Your Car's Exterior for Summer
* Summer Car Washing – Do it
* Summer Car Washing – By Hand
* Carpets Need Love Too
* Better Late Than Never
* Summerizing Your Motorcycle
* RV Hot Weather Care
Next:
* Driving in Winter – Part 1
No matter how well you plan, stuff can happen when you're driving your car or truck in the summer's heat. Best to have these items in your trunk just in case that emergency crops up.
---
Autumn makes me sing. Winter's pretty lousy, but I hate Spring. ~ Dorothy Parker