Car Emergency Kit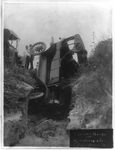 If you're ever in Amish country and you see a man with his hand buried in a horse's a**, that's a mechanic. Remember that. ~ Robin Williams

Every driver living in a winter climate should have one stashed in their trunk. And it's not hard to put one together.


Road & Travel lists what to include in your car emergency kit.


In this video, Barbara Terry guides you through assembling your kit.
Back to: Emergencies
Next:
* Handling a Winter Road Emergency
* Stuck in Snow
* How Not to Tow a Car (video)
* Stranded and Surviving
* Emergency Kit for Your Car (video)
* Evacuating Your Home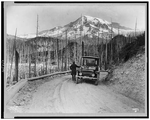 Be like the sun and meadow, which are not in the least concerned about the coming winter. ~ George Bernard Shaw



MirrorMateMitts™
Never Scrape Your Side Mirrors Again!